On April 18th, the 20th Shanghai International Automobile Industry Exhibition opened grandly at the Shanghai National Convention and Exhibition Center. At the world's largest and most influential international A-class auto show, Chery Motors released its third-generation PHEV technology, showcasing its latest development path in the face of opportunities in the era of electrification and intelligence to global users, and creating a grand vision for Chery's brand to lead the future travel of new energy vehicles.
Adhering to the development concept of "technology-based enterprise", Chery is the first Chinese automotive enterprise to master core technologies, especially in the field of new energy technology, which started as early as 1999. It has achieved breakthrough results in areas such as three electricity, lightweight, and intelligence. Faced with the profound changes currently taking place in the automotive industry, Chery is adapting to the changes and participating in the global automotive industry with "Chery Acceleration". At this year's Auto Show, Chery's third-generation hybrid platform is the beginning of "Technology Chery" entering a new track.
Chery's third-generation hybrid platform adopts the fifth-generation ACTECO high-efficiency hybrid dedicated engine, integrating advanced technologies such as deep Miller cycle, i-HEC fourth-generation combustion system, high-efficiency turbocharger, intelligent thermal management system, etc. Its peak power can reach effective thermal efficiency exceeding 44.5%, making it the most efficient hybrid engine in the Chinese market.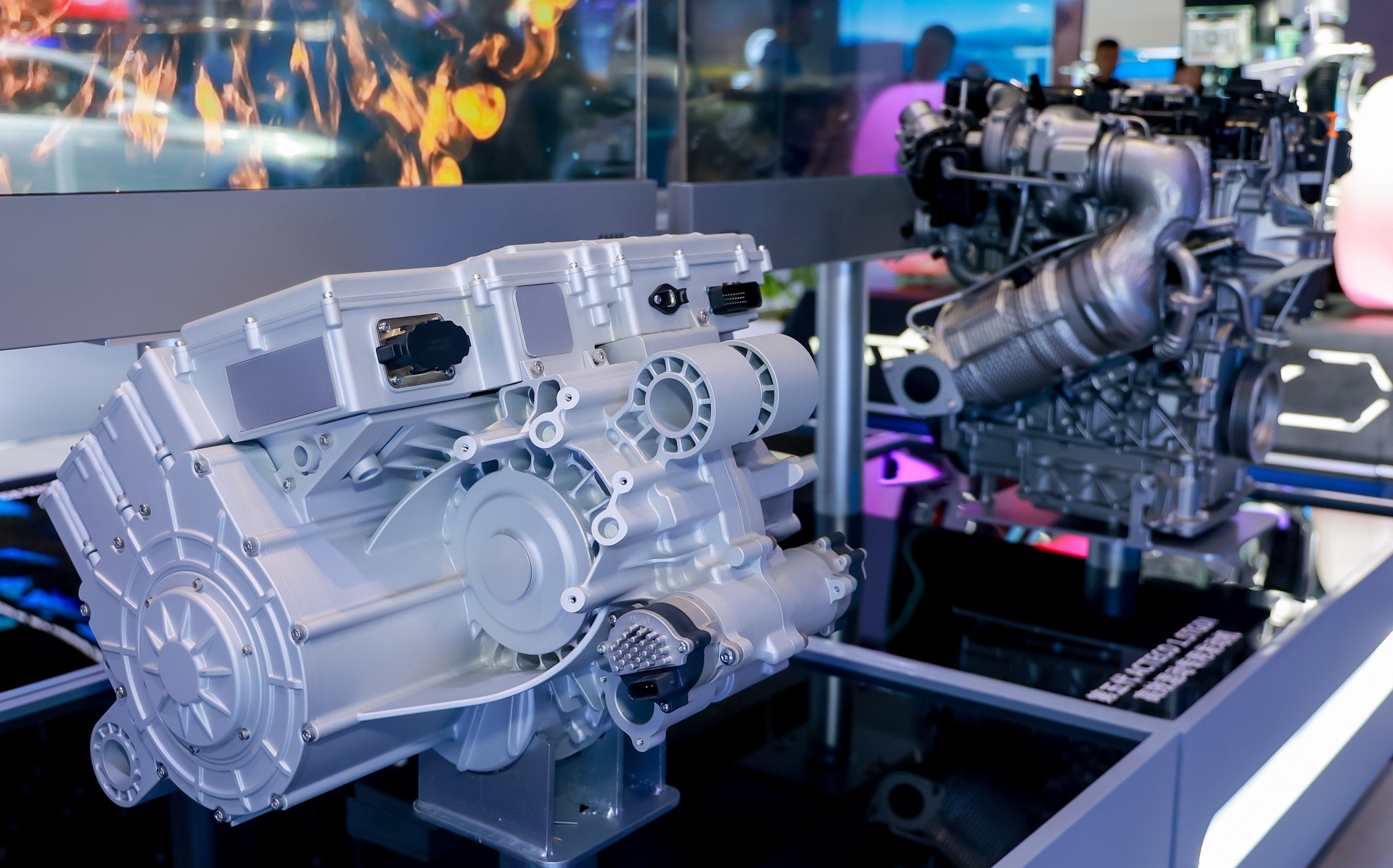 In addition, the Chery third-generation hybrid platform is equipped with a 3-speed DHT, which has 9 modes and 11 combination gears. It not only has high power and excellent fuel economy, but also is environmentally friendly, efficient, and ultra-smooth, fully meeting users' travel needs.
Chery's third-generation PHEV hybrid technology attracted the attention of the global automotive industry at the Shanghai Auto Show. More than 1000 overseas guests from over 80 countries gathered at Chery's booth to jointly create and share the latest technological achievements in new energy, and jointly promote Chery's beautiful vision of entering a new track of globalization.